Den nachfolgenden Text habe ich für die Challenge-Family-Website, für die ich ja in diesem Jahr Ambassador sein darf, verfasst. Wegen der internationalen Ausrichtung der Challenge-Serie ist er ausnahmsweise auf Englisch verfasst.
Das Original-Layout ist hier
First I have to say that I like to race a lot! If it was up to me, I would love to race every weekend throughout the whole season. But I'm a professional triathlete and I have to use most of my time for training, plus my coach has a pretty good sense of which races are best for my training and which races I'm better leaving out. I'm also pretty sure that in the coming years, I will race less and less per season because it's becoming more important to be in my best shape on day X. So right now, I'm not yet concentrating on races such as the 70.3 Worlds but moreover making myself a name on the European circuit.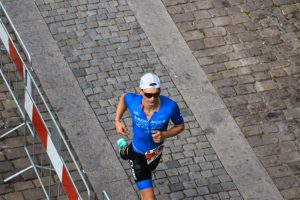 Well, this season I will have a total of 8 half distances, 3 olympic distances and 2 sprint distances. Apart from the sprint distances, which were German Bundesliga races with drafting allowed, there were just 3 races where I didn't make the podium: 11th at The Championship in Samorin, 4th at Challenge Prague and 4th at the Allgäu Triathlon, where I had a puncture which definitely cost me the podium. I took the win in all three olympic distances and had three podium spots in the other half distances: 3rd Challenge Riccione, 2nd Challenge Kaiserwinkl-Walchsee, 2nd Ironman 70.3 Zell am See and two more half distances are still to come: Ironman 70.3 Lanzarote on 5th October and Challenge Peguera-Mallorca on 19th October.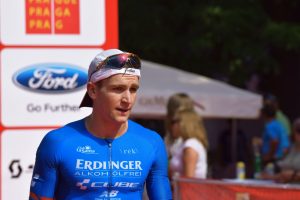 The race in Lanzarote was a pretty spontanous decision because I missed the win and the qualification for the 2020 70.3 Worlds in New Zealand by just 50 seconds in Zell am See and the World Championship will definitely be my main goal for the 2020 season. It would be great to nail down the qualification this year already, so I can concentrate the first half of next year on Challenge Family races, especially with a peak on The Championship, and wouldn't want to be pressured with the 70.3 Worlds qualification. My shape is still surprisingly good after so many races and I'm pretty excited about what's in it for me in Lanzarote.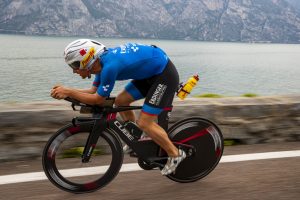 In addition, I'm still missing one main goal for the season: My first Pro win in a Challenge Family or IM race after 6 podium finishes in the last two years. So besides Lanzarote, my main goal for Challenge Peguera-Mallorca won't just be a podium finish. I would love to finish this awesome season on the top spot, even though it will be quite tough with a very strong field.
Well, this was a short summary of my season and I'll keep you up to date on how my career as a Pro athlete continues. If you are interested in almost daily updates you can follow me on Instagram: @triff97
Cheers,
Frederic